The BCMSTM staff team is comprised of seasoned professionals who are exceptionally competent and personable.  BCMS is considered to be the national "gold standard" for Physical Therapy and Rehabilitation compliance/consultive services.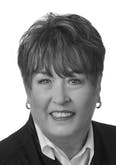 MARY DAULONG
PRESIDENT & CEO
For over two decades, Mary Daulong, PT, CHC, CHP, owner of Business & Clinical Management Services, Inc. has skillfully guided private practitioners, rehab agencies and therapy specific billing companies through the maze of healthcare challenges due to its constant regulatory change. Her national reputation, resourcefulness and comprehensive knowledge supported by compliance credentials are what make her solutions-based approach so valuable. Mary has specialized in healthcare operations, regulatory compliance, payment and healthcare policy and legislation throughout a career that includes self-employment as a private practitioner and senior and mid-management employment in diverse settings. She holds a Bachelor's degree from the University of Texas Medical Branch, SAHS, has masters-level business management education and has well over thirteen hundred (1300) hours of postgraduate education in healthcare and health care-related matters. She is the first physical therapist to become certified in healthcare compliance and is an active member of the Healthcare Compliance Association. She also is credentialed, by the HIPAA Academy as a HIPAA Privacy Professional. Ms. Daulong has owned and managed Business & Clinical Management Services, Inc. since 1985. Its initial function was to provide management services for private physical therapy practices. Following the sale of her practice in 1996, she focused exclusively on healthcare consultation for small to medium-large sized private practices and billing companies. Over the last twenty years, Mary has honed her expertise in healthcare regulation with specific concentration on OIG Guidances, Medicare payment and coverage regulations, OSHA, ADA, Department of Labor, HIPAA/HITECH and professional practice regulatory compliance and operational integration. Mary has created functional educational tools, audit instruments and monitoring techniques that have lent themselves to 'train-the-trainer' type products. She has been personally engaged in most operations required of rehabilitation and billing practices and, as a value-added component, enhances that with an oversight expertise that is delivered via her customized compliance program development and management services. Mary has been recognized by her profession and community and has regularly been billed as the 'featured' speaker in both national and state venues. She has been honored by academic institutions, state agencies, professional, community and civic associations as well as by her peers. She has and continues to be an active volunteer in her professional associations.
ALICIA (NEVINS) MAHONEY
CHIEF OPERATING OFFICER AND
CHIEF MARKETING OFFICER
Ms. Mahoney has an impressive career in marketing and corporate sales which began in physical therapy in 1998. She moved out of healthcare marketing into sales and development in various industries including digital technology. Prior to joining BCMS she served as the Director of Corporate Sales for the Houston Astros and ultimately as the Vice President of Corporate Sales for the Texas Rangers and Dallas Stars. In 2010, Alicia formed Texas Leaguer, Corp. to provide corporate sales and nonprofit consultation throughout the United States. She also committed her development talents to The Greatest Save, a charitable organization focused on personal protection for kids and teens. In 2011, Alicia began working as a consultant to Business & Clinical Management Services, and in 2014 accepted a full-time position as their National Marketing Director. Alicia currently is the Chief Operating & Chief Marketing Officer and has been instrumental in the growth of new marketing strategies for the brand development of BCMS. She additionally has forged multiple strategic partnerships, enhanced the functionality of BCMS's premier products and created new customer service systems which have contributed to the almost 40% increase in gross profits. Although a native Texan, Alicia resides in Philadelphia with her husband Brian, his three daughters, her son Noah and their dog Charlie.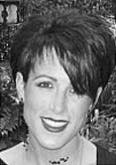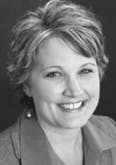 LEAH GARNER
VICE PRESIDENT OF ENROLLMENT & ADMINISTRATIVE SERVICES
Ms. Garner holds a degree in Office Administration and has been engaged in physical therapy operations and management for nearly twenty years. She joined BCMS, Inc. in 1993 and was the Office Manager of its private practice, The Center for Physical Therapy & Athletic Rehabilitation. In 2007 Leah accepted the position of Business Administrator for BCMS focusing on client support services and credentialing. She is responsible for the exponential growth of the company's provider enrollment services expanding its capability of, solely, Medicare enrollment to nationwide credentialing and enrollment services for all payer classifications. Leah was promoted to Vice President of Client Services in 2014 which included contract development for all credentialing and enrollment services and client consultation as it relates to payer enrollment activities. She is also accountable for policy manual production and the amalgamation of new policies, procedures, forms and resources into each of the five Compliance Program Manuals. In 2019 Leah's scope of responsibilities has rapidly increased to include administrative services and resulted in a new title: Vice President of Enrollment & Administrative Services.
TERESA DAULONG, LSSGB, CHSP, CHTP, CEAP, CHSRAP
VICE PRESIDENT OF HUMAN RESOURCES AND SPECIAL COMPLIANCE SERVICES
Ms. Daulong joined BCMS, Inc. in 2016. In her role, she has focused on performance management, process improvement, organizational analysis, branding, HIPAA, and IT solutions and security. Prior to joining BCMS Ms. Daulong spent eight years providing client-based comprehensive strategic human resources consulting to K-12 school districts across the country. Focused on implementing performance management solutions for all non-instructional staff in districts with 30,000 – 202,000 students, measurable improvements via scorecards and other quantitative data were consistently attained. Strategic planning, client engagement management ($100K – $3M), national speaking engagements, board reporting, process optimization, professional development creation and delivery and marketing/branding strategies were also part of her consulting responsibilities. An additional 15+ years' experience in human resources, specialized recruitment, process improvement, business management, ISO-9001 audits, staff training, and marketing/branding add to the technical and practical skills she brings to the workforce. Ms. Daulong studied Biology at the University of Houston and holds a Human Resources certification from Rice University. As a Lean Six Sigma Green Belt (LSSGB) she has the expertise to recognize and implement successful process improvement projects. Ms. Daulong also holds several HIPAA and IT related certifications including Certified HIPAA Security Professional (CHSP), Certified Health IT Professional (CHTP), Certificate of Encryption Awareness Proficiency (CEAP), and Certified HIPAA Security Risk Assessment Professional (CHSRAP) which enable her to provide HIPAA/HITECH support to our clients.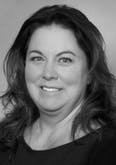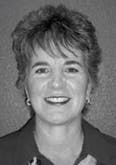 CILE STOKES
CHIEF AUDITOR
Ms. Lucille "Cile" Stokes is the Chief Auditor for BCMS, Inc.; she has a long and impressive history as an outpatient provider of services, private practice owner and entrepreneur. Cile is the past co-owner and officer of Orthopedic Physical Therapy Specialists, PC in Dallas, Texas, an independent, out-patient and sports physical therapy practice with 35 employees. Among many other owner responsibilities Cile orchestrated its corporate compliance program. Ms. Stokes served as the Clinic Manager of the physical therapy faculty practice located on the campus of University of Texas Southwestern Medical Center in Dallas.  In addition to operations management and clinical practice activities for the faculty practice, Ms. Stokes was appointed as Clinical Assistant Professor in its Department of Physical Therapy where she taught 'Administration and Management' and a variety of orthopedic courses. Demonstrating a significant commitment to career and educational development Cile has, over the past 30 plus years, completed many hours of post-graduate continuing education courses in the field of orthopedic physical therapy. In 1993, the American Board of Physical Therapy Specialties and The American Physical Therapy Association recognized Ms. Stokes as a Board-Certified Specialist in Orthopedic Physical Therapy (OCS). This advanced specialization in Orthopedic Physical Therapy has been extended multiple times while actively practicing. In 1996, she earned a Master of Business Administration (MBA) degree from the University of Dallas, Graduate School of Management. Upon joining BCMS, Cile expanded her educational focus to include  payment policy, documentation, billing, and coding specific to outpatient therapy providers. Cile joined BCMS, Inc. in 2012 to assist in the expansion of its auditing services. Since that time, she has developed new audit tools and instruments including a quantification system for audit reports. She has conducted and coordinated hundreds of clinical and billing record audits and educational sessions for BCMS' clients. Her unique blend of clinical expertise, payment policy and business acumen are wonderful complements to the vision of BCMS.
GET STARTED WITH
BCMS TODAY.